Three interviews with pulpsters who would go on to write great movies. These interviews are taken from the University of California Press' Back Stories series.
Leigh Brackett: Journeyman Plumber
Interview by Steve Swires
She wrote that [The Big Sleep] like a man. She writes good.
Howard Hawks, quoted in Hawks on Hawks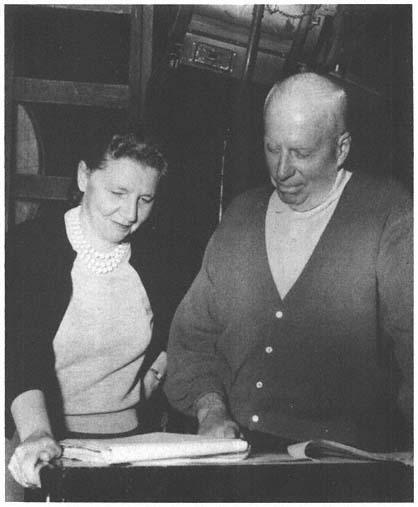 Leigh Brackett with director Howard Hawks at work on Rio Bravo
Leigh Brackett wrote scripts for Hawks'

The Big Sleep

(1946),

Rio Bravo

(1959),

Hatari!

(1962),

El Dorado

(1967), and

Rio Lobo

(1970), as well as for Robert Altman's

The Long Goodbye

(1973). Besides being one of the few successful women screenwriters, she was one of the earliest successful women science-fiction writers, having entered the field professionally in 1939. Her best-known character is the larger-than-life swashbuckling hero Eric John Stark, who first appeared in the pages of Planet Stories in the 1940s and who returned in a series of novels she wrote for Ballantine Books.
(This interview was conducted several years before her death and the posthumous release of
The Empire Strikes Back
, her final screen credit.)
Richard Matheson: Storyteller
Interview by Pat McGilligan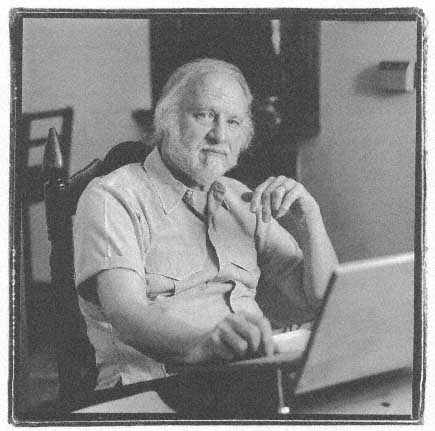 Richard Matheson c. 1993
Richard Matheson's fan club is a big one, and his name is familiar to horror, science fiction, and fantasy fans around the world.
In Hollywood permanently since the late 1950s, Matheson is responsible for classic science fantasy films (The Incredible Shrinking Man, based on his own first novel), vintage television episodes (fourteen of the best, early Twilight Zone segments; plus noteworthy contributions to Alfred Hitchcock Presents, Star Trek, and Night Gallery ); a slew of stylish Edgar Allan Poe adaptations for the producer-director Roger Corman in the 1960s (including House of Usher, The Pit and the Pendulum, Tales of Terror, and The Raven ); and landmark telefilms (Steven Spielberg's breakthrough made-for-TV feature Duel; The Night Stalker about a vampire in Las Vegas, which won the Writers Guild Award for Best Television Script; and The Morning After with Dick Van Dyke as an alcoholic corporate executive).
Matheson wrote quite a few stories for the pulps in the early 1950s. Some of them, together with the best of his early science fiction stories and a few from later collections, are collected in
The Best of Richard Matheson
. To read the interview,
click here
.
Curt Siodmak:
The Idea Man
Interview by Dennis Fischer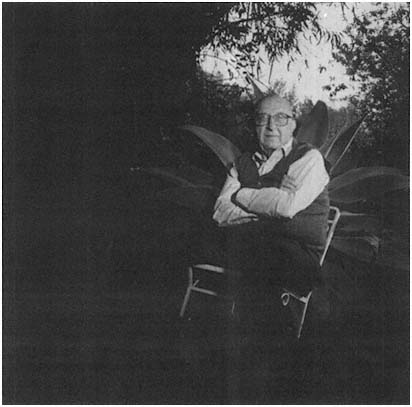 Curt Siodmak in L.A. c 1989
Curt Siodmak is not a name one normally conjures with. He is noted mainly as the creator of

Donovan's Brain

, which spawned three adaptations and countless other uncredited "brain" movies, and of Larry Talbot, the

Wolf Man

, eternally part of the horror folklore created by the famed series of films made by Universal in the 1930s and 1940s.
Siodmak's pulp credentials are solid – he published
Donovan's Brain
as a serial in
Black Mask
in 1942, and had a story in
Amazing Stories
in 1926. Read the interview
here
.