We live in amazing times. Things previously impossible because they'd cost too much to try are now feasible. Like me buying pulps off EBay and shipping them across the world or diving into the lives of pulp authors by reading old newspapers and journals online.
A few weeks ago, I read my first issue of Popular Western, a title published by the Thrilling Group and likely edited by Leo Margulies. The cover was nice and as a frequent reader of western pulps I recognized many of the authors' names – Louis L'Amour, Stephen Payne and J. E. Grinstead among others. While I knew something about most of the authors, I knew nothing about Alfred L. Garry. Fictionmags mentioned that this could be a pseudonym of Alfred L. Gehri. Was that true? Let's find out.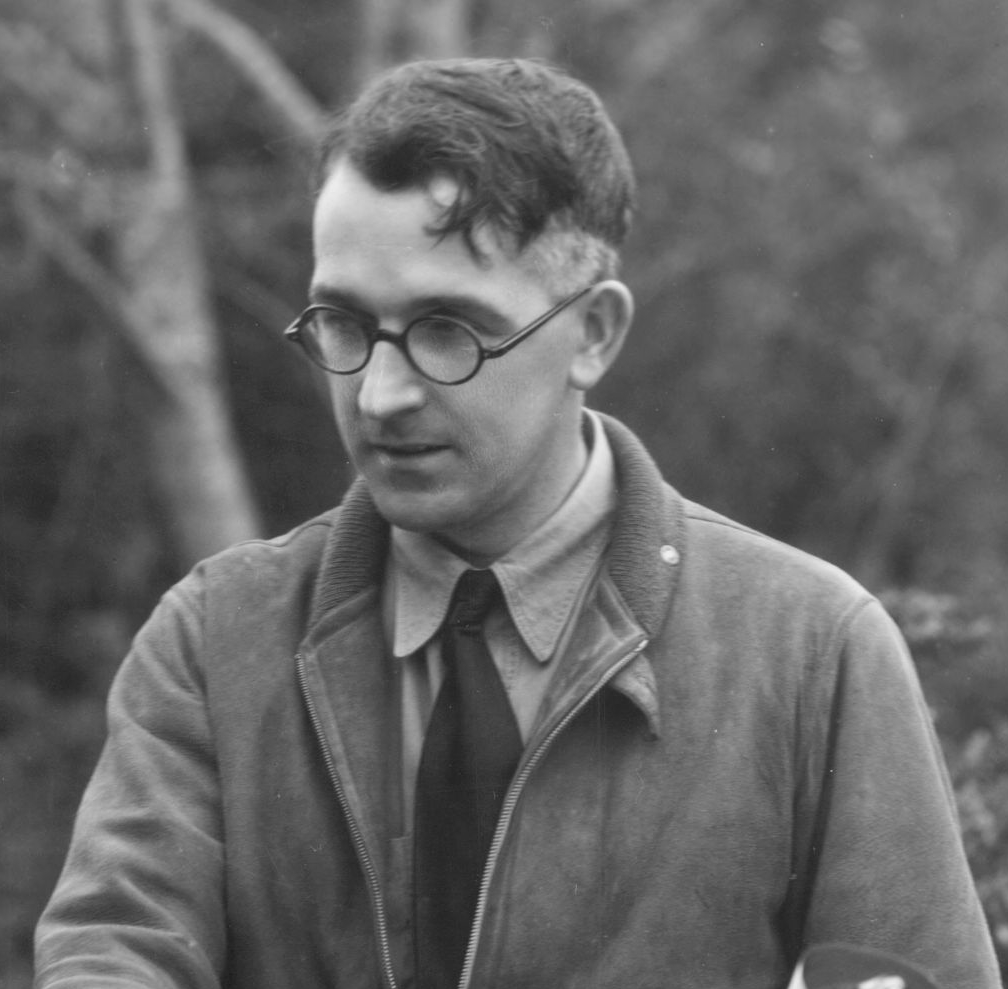 First stop, Google. No luck there. I found newspaper and magazine non-fiction articles by Alfred Gehri, including some in the Saturday Evening Post, so he could write. But were he and Garry the same person?

Next stop, Facebook. I wasn't expecting to turn anything up, but sometimes the results surprise me. This was one of those times; I found a post by the Sons of Norway District 1 on their Facebook page talking about an article on the Norwegian-born woman who was the inspiration for Norman Reilly Raine's Tugboat Annie. The article was written by Gehri and the post mentioned it. I already knew that. Thanks a lot for nothing, Facebook. Wait. There's this one comment on the post. Wonder what it says. "Alfred Gehri is my grandfather. We have copies of this edition of Saturday Evening Post with this article.".

Don't get too excited, I tell myself. The person who posted that is unlikely to respond to a random stranger on the Internet asking if grandpa wrote western stories. Still, he who dares wins as one of my favorite sitcom characters says; I sent a chat request. I've done this in the past, and mostly met with silence.

Half an hour's gone by and I'm catching up with email. Beep. That sound is coming from Facebook. I go to the browser tab with Facebook and find – a blinking chat. Be still my heart. It's the Facebook commenter who confirms that Gehri and Garry were one and the same. Not only that, after some chatting he gives me his e-mail address. He's going to regret it. Over the next week I ask him questions on Gehri. This post is the result.

Alfred Lewis Gehri, the first child of his parents, was born in Skagway, Alaska in 1899. His father, Alfred Gehri was a Swiss immigrant who had immigrated to the States in 1890 and married an American lady. The Gehri family ran a profitable hardware store in Alaska; while miners were looking for pockets of gold in the ground, the Gehris found gold in miners' pockets.

The gold rush ended in 1899 and sometime in the first decade of the twentieth century the Gehri family headed back home. Home was Tacoma, Washington, originally established in 1872 as a lumber town which grew because of the railroad. The Gehri family, which grew to three sons and a daughter, owned and managed a hardware business there. They did well enough to be able to afford to send Alfred to the newly established Reed College in Portland, Oregon, where he met his future wife, Florence Ferrell. Florence, called Tony by those who knew her, was a Montana girl equally adept at riding horses and attending operas. They got married in 1921.

But not before Gehri had enlisted to fight in World War 1. The Student Army Training Corps (SATC) was created in August 1918 to speed up the training of soldiers by simultaneously attending college and military training courses. At almost 200 campuses across the country, college students enlisted and trained for a war that ended, luckily, before they were called to battle. The Armistice was signed in November 1918 and the SATC was demobilized by December 1918. Gehri's enlistment was from October 9th to December 14th.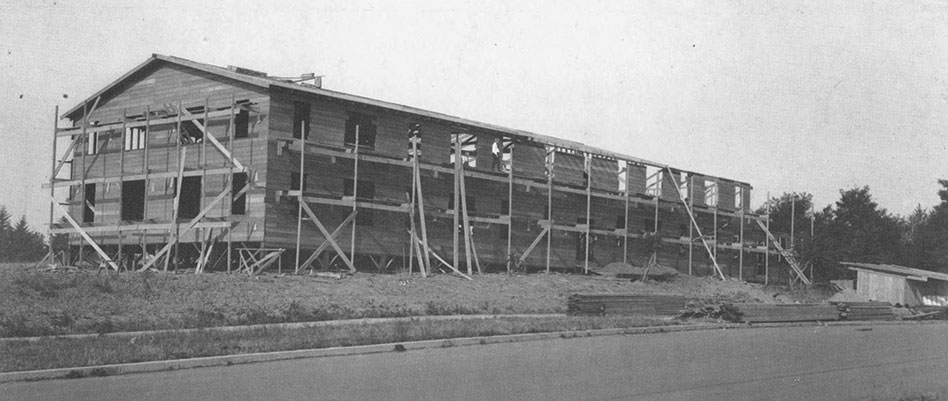 By 1927 he had started writing non-fiction articles based on his knowledge of plumbing, heating and building. He wrote a series of articles for Better Homes and Gardens, partnering with a local carpenter/builder, Henry Querrette. In addition, he wrote newspaper articles and appeared in the Saturday Evening Post.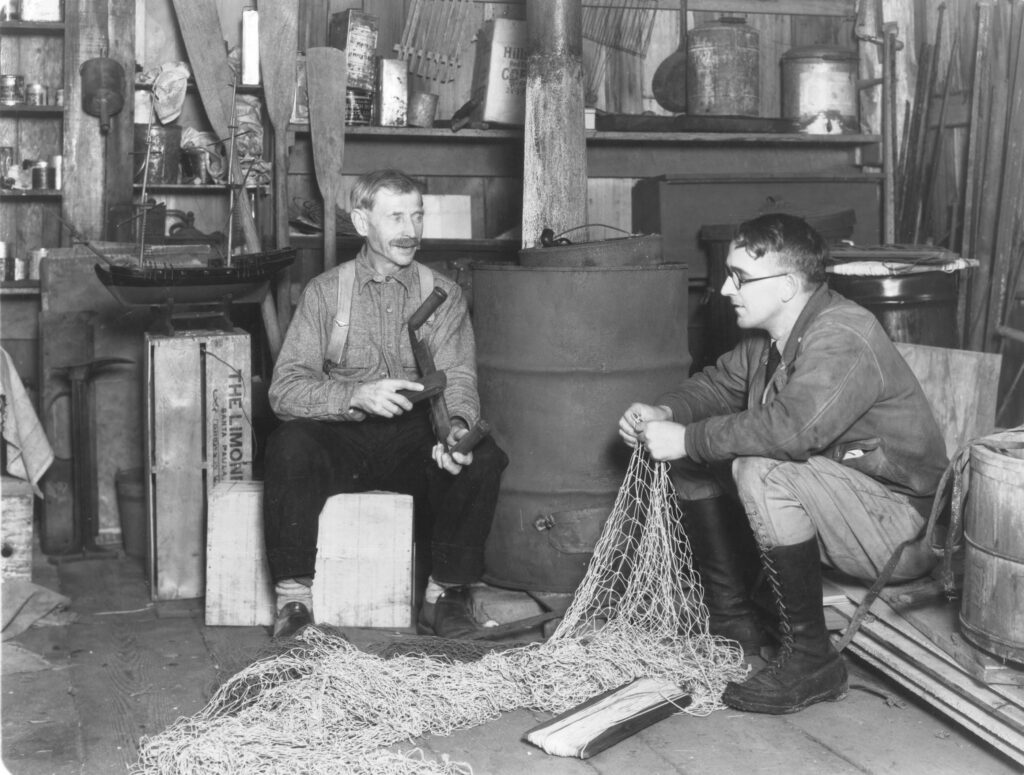 He would have continued working in the family plumbing and heating business but for a heart attack in 1931. He decided to get out of the family business and sold his interest to his brothers. Looking for a low-stress occupation, he decided to take up writing full-time and moved to California for a while. Then he came back to Tacoma.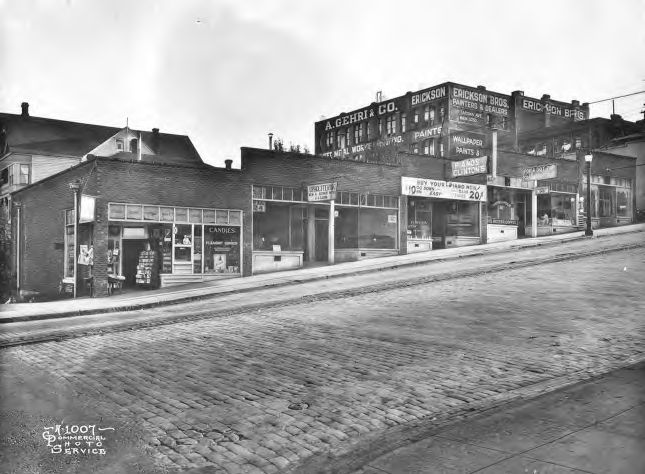 His first appearance in the pulps was in Street and Smith's Cowboy Stories in June 1935. His second story in the same magazine appeared in September 1935 and featured a couple of characters, Sherriff Egbert and Deputy Hamilton, who would go on to be the central characters of most of his pulp work. Ham and Eggs, perhaps so named because they brought the Gehris money for food, continued in Cowboy Stories till that magazine ceased publication in 1937. He then moved them to the Thrilling group, appearing in Thrilling Western from 1938 to 1943 and subsequently in Popular Western from 1943 to 1951.

Ham and Eggs often encountered bad guys pursuing a damsel in distress. They would go to her aid, frequently assisted by a handsome cowboy who would win the damsel's heart in the end. A successful recipe that led to nearly 70 appearances in the pulps. There were a few other stories in magazines like .44 Western and Texas Rangers, but the vast majority of his work was Ham and Eggs.

In the 1940s, Gehri also worked as a realtor and property developer, leveraging a reputation established by his magazine articles. He was also active in civic affairs, being instrumental in the building of Fort Nisqually at Point Defiance Park in Tacoma. He was in the Young Men's Business Club in Tacoma who spearheaded that project in the late 1930's.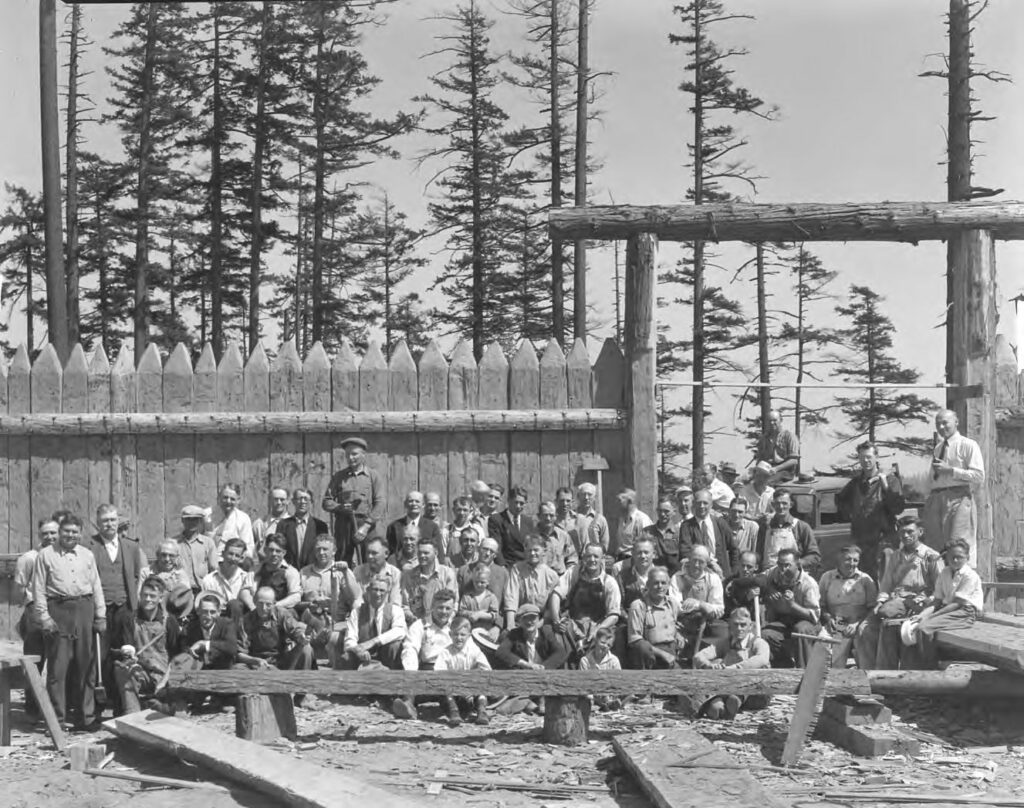 Below is a photo of Gehri Apartments, built in the 1930s, a beauty that was demolished after the family sold it to a property developer who erected a monstrosity on the site.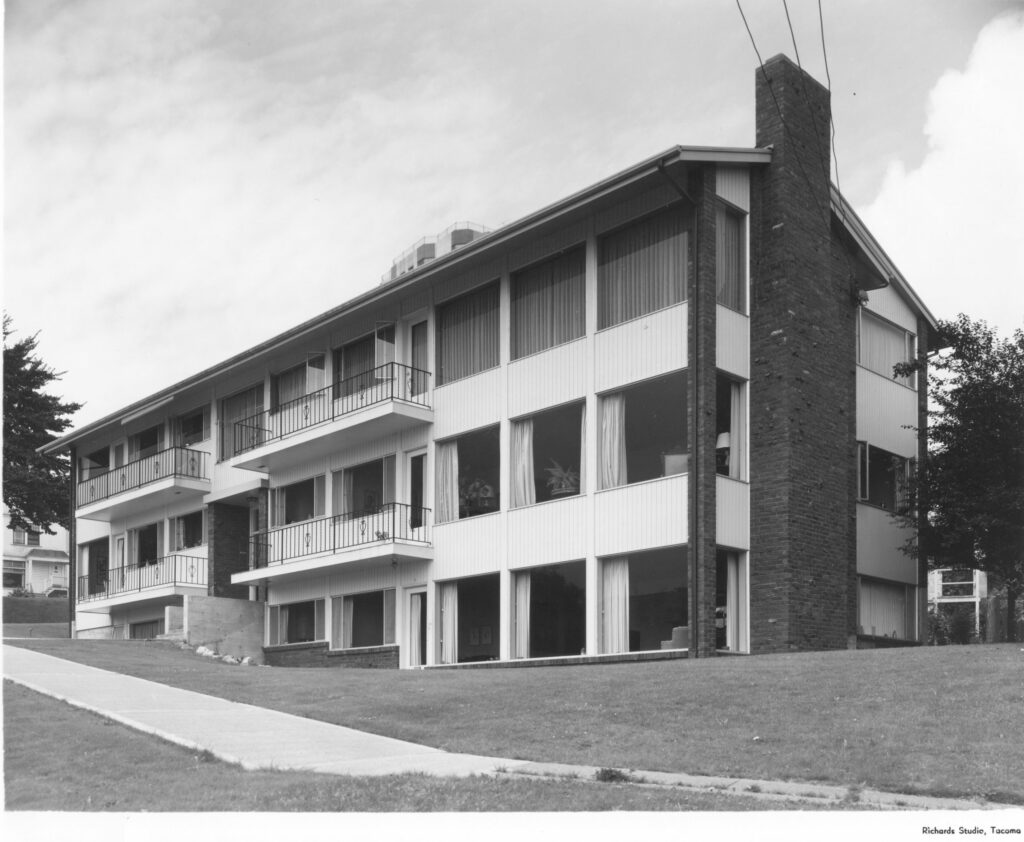 Alfred Gehri died in 1974 leaving behind a son, a daughter and a substantial body of work.