A little help from my friends
Last week, I was able to review an issue of Black Mask from 1925 in the middle of Phil Cody's editorial reign. Before that happened, I could only guess at his editorial direction from looking at the covers and the tables of contents. Cody came in after George W. Sutton, who had turned Black Mask into a general fiction magazine featuring horror, mystery/crime and adventure stories. What did he change?
Art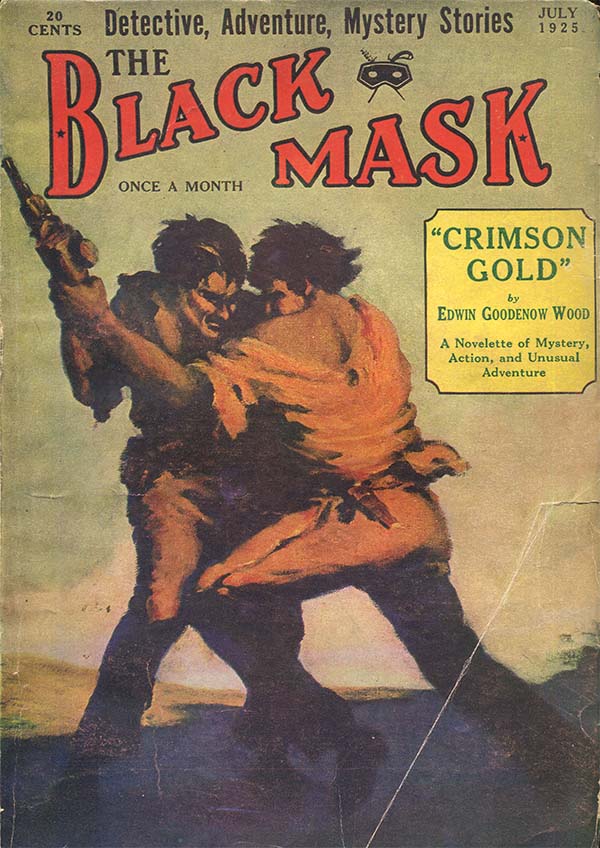 First up is the cover, which is an action scene in keeping with the adventure, detective and mystery theme. The artist is Francis/Franz H. Harbaugh(1887-1977), New Jersey artist who had a long artistic career till the 1970s. And I know very little other than that about him. The cover is different from the poster style covers that Sutton favored.
Looking at the table of contents reveals little new. Phil Cody, a busy bee, is editor, vice-president and circulation director. Harry C. North is associate editor. A. W. Sutton is the President. All people we know from earlier. The one new person we see here is J. H. Kamna, who's listed as the secretary and treasurer. The only reference I can find to Kamna is a report in the Paper Trade Journal from 1924, where Kamna is listed as one of the officers of the Norwegian Paper Mills Agency. So he must be another representative of the paper company.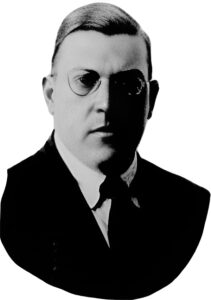 Interior illustrations are by Missouri born Lowell Leroy Balcom (1887-1938), a notable wood-block illustrator who did a few covers for Black Mask, including the infamous KKK issue. Balcom studied at the Kansas City Institute and then worked for the Kansas City Star newspaper as an engraver for six years. His illustrations and hand-lettered titles are excellent.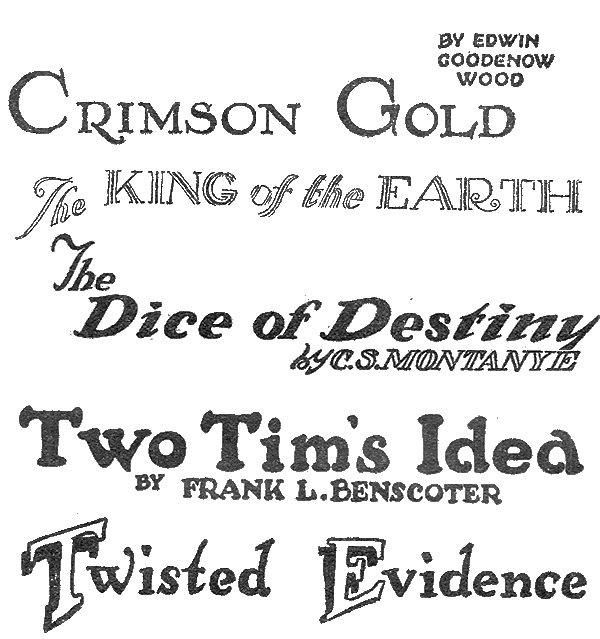 Detective
J. Paul Suter's The King of the Earth starts with a hobo almost being lynched. Unlike most other hobos, this is an educated man, and he manages to create enough doubt in the minds of at least two people in the crowd, and the sheriff arrives in time to stop it. But another mob is forming, and this the sheriff can't turn away, so he takes the hobo to the house of the Reverend McGregor Daunt, a clergyman who has assisted in solving tough cases. Daunt interrogates the hobo and discovers he's an English professor who was diagnosed with an incurable disease and recommended fresh air. So he roams the country, his only rule being to always sleep on the ground, under the open sky. Daunt and the sheriff both doubt that he's the killer, but who else could have done it? Not very interesting as a mystery, but the character of the hobo is well-drawn.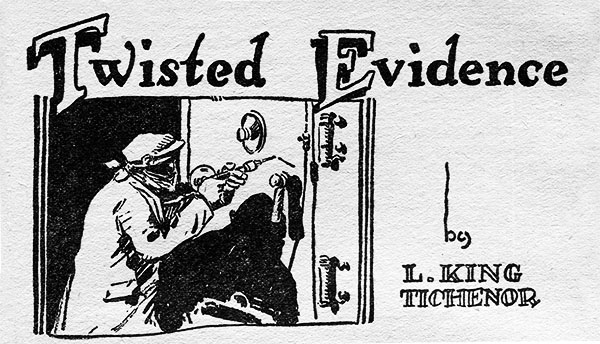 King Tichenor (1893-1926) was killed in a horrible construction accident, but not before he wrote five stories for Black Mask, one of which appeared after his untimely death. Twisted Evidence is the best story I found in this issue. All the action takes place in one room, where the head of a detective agency confronts a suspect in a bank robbery where one million dollars in cash and bonds were stolen from the safe. Tichenor slowly builds up the tension as the suspect, initially cool and confident, starts sweating as his alibi is demolished, one step at a time. Might have made a good episode of Alfred Hitchcock Presents.
Adventure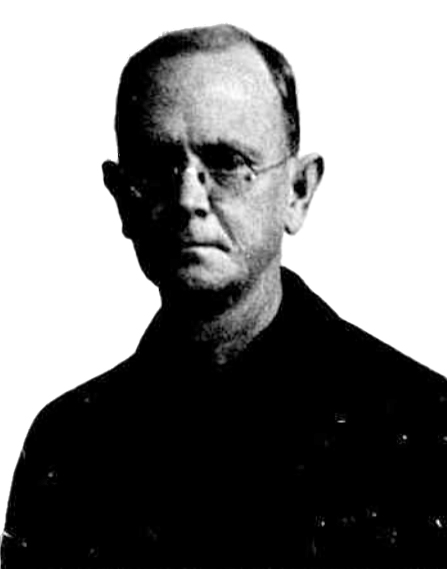 Edwin Goodenow Wood's(1864-1934) Crimson Gold is a sequel to his The Devil's Bowl in the February 15, 1924 issue edited by George W. Sutton Jr. It's a straightforward adventure story, nothing much to recommend it. Philip Dean returns to the treasure he saw buried, only to find the treasure island infested with pirates. Full of action and incident, but no characters I could root for. Wood's stint in the pulps was short, seven stories in three years from 1921 to 1923. In that brief interval he managed to crack some of the top markets like Argosy All-Story, Black Mask, Weird Tales and Top-Notch.
Three O'Clock in the Morning features Ed Jenkins, The Phantom Crook, created by Erle Stanley Gardner. This is the story about which Gardner felt so confident that when he sent it in, he sent this note along with it:
This is a damned good story. If you have any comments on it, write 'em on the check.
The editors printed the note along with the story. All the Phantom Crook stories follow a standard plot. Someone asks Ed to perform a task for which the reward seems disproportionate to the risk. Ed investigates and finds out there's more to it than appears on the surface; he's being set up. Armed with his knowledge, he still proceeds to get himself in tight fixes out of which he wriggles out only at the last minute. This tale is no exception; Gardner brings in a crooked lawyer who's the mastermind. Good, but nothing special.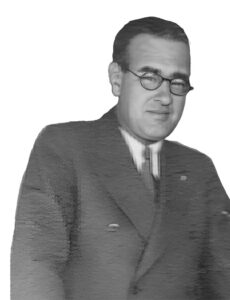 C. S. Montayne's The Dice of Destiny is another adventure from the Ed Jenkins school. This time, the adventurer is French, the adventure is set in Paris and the McGuffin is a valuable prayer rug. The villain is another crooked lawyer. Montayne was a prolific pulpster with nearly nine hundred appearances in the pulps. He also found time to write musical plays and songs. This is not one of his better efforts. Perhaps the editors should have run this in another issue, because it's quite similar to the Gardner story.
Two Tim's Idea is by Frank L. Benscoter (1891-1974), a mechanical engineer from Pennsylvania who wrote a few stories for the pulps, two westerns and the rest crime stories for Black Mask. It might have been a good story, but I found it painful. It's the same bloody plot as Three O'Clock in the Morning and The Dice of Destiny.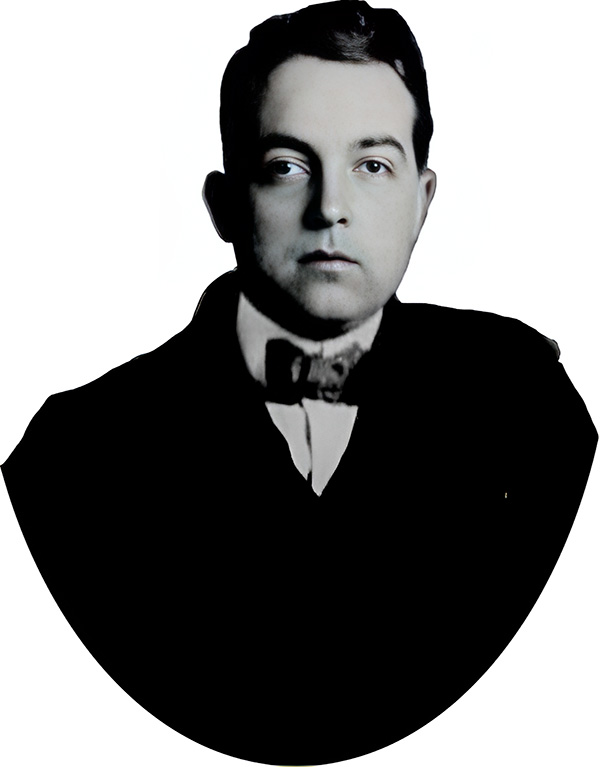 Donald MacGregor(1887-1944) was born in Ohio and worked in newspapers in that state before moving to New York and joining the Herald. Then he did publicity for political campaigns and wrote magazine stories till about 1926, followed by a brief stint as a screenwriter with Fox Studios. His Ten Stories Up is something of an odd duck, neither crime nor adventure. It has a good description of a fight between two men, described in detail. Readable.
Mystery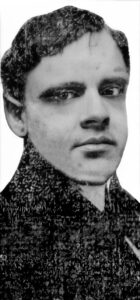 The Trial of Gerald Chapman and The Manhunters are both true crime articles by Charles Somerville, the latter an entry in a series of how detectives tracked down criminals. The criminals in this case are hold up men, who got away after robbing two messengers from Standard Oil of nearly ten thousand dollars in broad daylight on a busy New York street. They were caught by a detective who talked to an indiscreet member of the gang. That member later turned state's witness and avoided a long sentence. Somewhat interesting.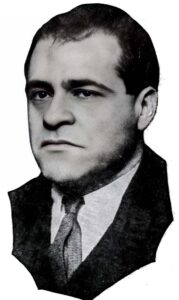 Tell-Tale Ears by crime reporter and novelist Joseph Gollomb (1881-1950) is another surprise. Gollomb was an English schoolteacher who became a newspaper reporter after World War 1, went to Europe and became an expert on European police forces and their methods, a subject of curiosity to Americans. He wrote articles and short stories on foreign and domestic crimes for magazines and newspapers till his death, and also authored a few books.
It describes how the Paris police use ear prints (Gollomb calls them ear portraits) for identifying criminals and offers one account of how a criminal was caught at a railway station by detectives who identified him by his ear print. Wikipedia says (or used to say, if the article is corrected) that this technique was discovered in 1965 by Fritz Hirschi of Switzerland. And quotes an academic article from 2005 as a reference. Well, clearly the experts are wrong, and academics ought to look into popular culture. A good case for reading, scanning and reprinting old magazines.
Tell me the whole story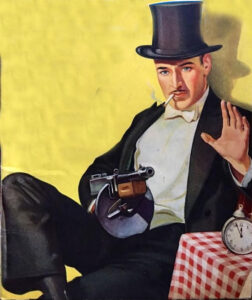 Cody and North seem to be trying to make Black Mask into an adventure/action magazine with stories involving crimes. There's a strong true crime element which could have been developed further. But True Detective Mysteries, started in 1924, was already doing that quite successfully.
When Daly and Hammett aren't around, the magazine isn't much different from other general fiction pulps. And not the best of those either, because if you were writing adventure stories, you'd want to submit it to a market where it had a higher chance of success. Not Black Mask which featured one or two adventure stories an issue.
In hindsight, they needed to develop more series and stress the crime/detective element. Which they must have realized, too, because starting February 1926, adventure took a back seat. And westerns, which would deliver action and attract plenty of authors, took the place of mystery on the masthead. And the word detective was highlighted.

More on that next week.