Now we come to the latest avatar of Black Mask, as a magazine this time. Published by Steeger Books, the first issue came out in 2016 and the latest, the fifth, in 2019. Put out by Matt Moring at what was then Altus Press and has now become Steeger Books, it came in a very attractive
Avatar
Of quarto size (8.5 x 11 inches), issues were about a hundred pages or more. Which translates to about two hundred pages, trade paperback size, give or take a couple of dozen pages. Glossy covers, two from Black Mask and two from Dime Detective, spanning the 1930s to the 1950s. One unpublished cover, likely done for Black Mask. Very attractively designed.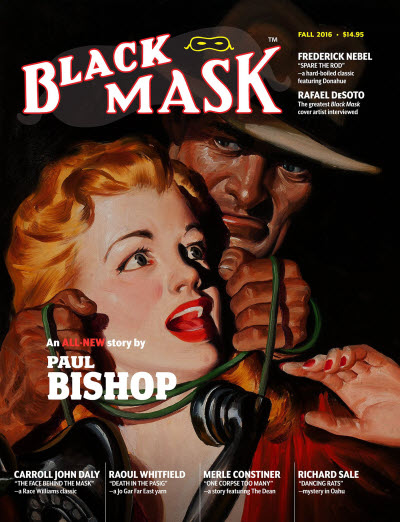 The contents
Were a mix of reprints and original fiction. The first issue had one original story, the second and third none, the fourth and fifth were about half reprints and half original.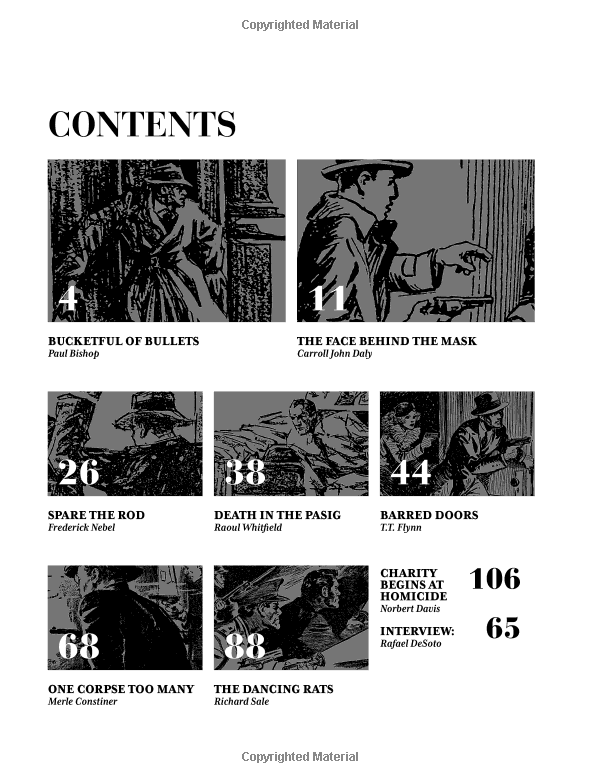 The stories in the first issue were all from Black Mask, with one exception, that from Detective Fiction Weekly. A nice mix of hardboiled fiction from the 1920s and 1930s, with iconic characters like Carroll John Daly's Race Williams, Fred Nebel's Donahue, Raoul Whitfield's Jo Gar and two more light-hearted stories from the 1940s run of Black Mask and Dime Detective by Merle Constiner and T. T. Flynn. With authors like that, you can't go wrong picking this one up.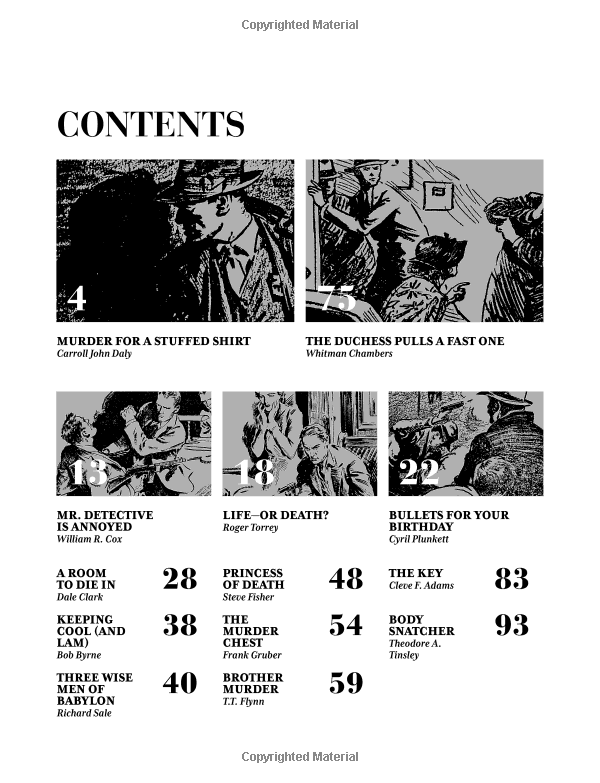 The second issue cast a broader net, pulling in stories from Double Detective, an excellent but short-lived Munsey title and for some reason, The Mysterious Wu Fang, a single character pulp. The lead story in Wu Fang featured the titular villain, the backup stories didn't. So we have Steve Fisher and Frank Gruber with stories from Wu Fang, one story from Captain Satan by William R. Cox and three stories from Double Detective, which had become a hero pulp featuring the Green Lama, an unusual crimefighter and probably used originally purchased stories as backup material. A heroic theme emerges, doesn't it. Buy it to get a sense of what the general caliber of detective fiction in the pulps was like.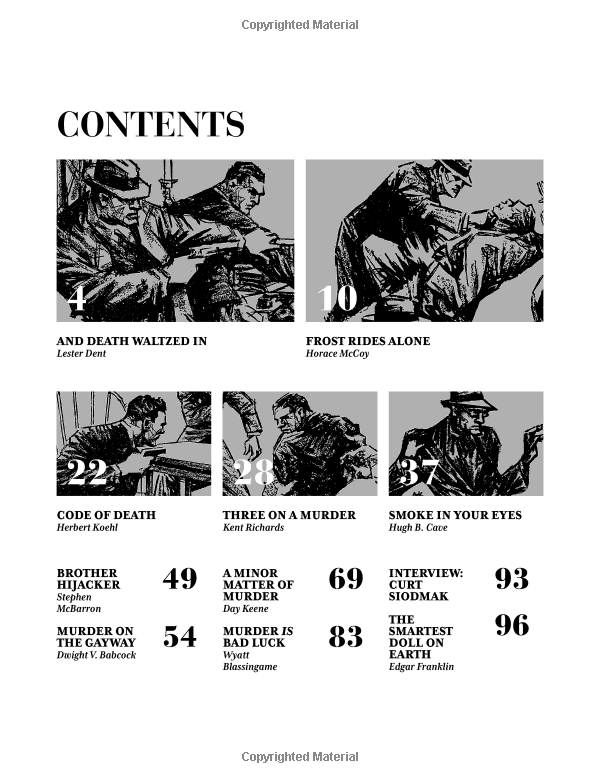 The third issue skipped the Wu Fang and featured detective fiction exclusively, three from Double Detective, one from Short Stories and the rest from Black Mask and Detective Fiction Weekly. Authors included Black Mask regulars Horace McCoy, Hugh B. Cave, Dwight V. Babcock and Day Keene. If you're looking for detective fiction from the pulps, this is great. Most stories are reprinted for the first time, so you won't find copies elsewhere.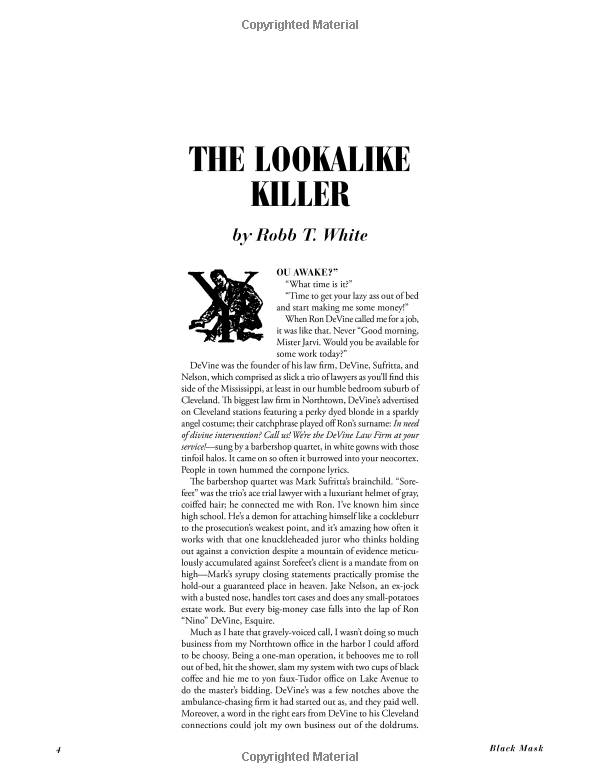 With the fourth issue, the editorial direction changed; original fiction, no reprints from Black Mask itself. Instead there were three tales from the general fiction pulps – Argosy, Jungle Stories and North-West Stories – with five original stories and two from prolific pulpsters Paul Ernst and J. Allan Dunn. I have no comments on the original stories since I haven't read them, yet. The reprints were, for the most part, reappearing for the first time.
The latest issue, from 2019, described as a yearbook, again featured original fiction and stories from Black Mask and Dime Detective. Most of the stories from Black Mask and Dime Detective are reprinted elsewhere, so you're really picking this one up for the original fiction or to get samples from both magazines.
The verdict
Nicely designed, readable layout. Good reproductions of the original illustrations and much reprinted fiction that is here for the first time. Buy them when you find them.
Next Week: Greatest Hits