From 1934-37, Robert G. Harris painted more than 70 covers for pulp magazines. Almost two-thirds of those were for Street and Smith's Wild West Weekly, and a few more western covers for the Thrilling magazine group. David Saunders' Pulp Artists site has a nice biographical article on him here.
This article by Amy Abrams about his work in Arizona Highways magazine has some great photos of the artist at work, and him and his wife posing for covers. A couple of his cover paintings featured in the article below: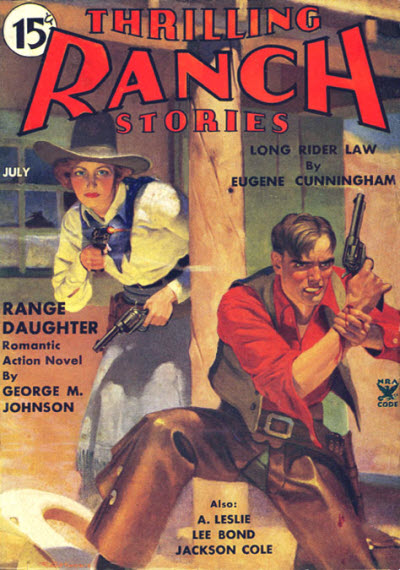 Thrilling Ranch Stories, July 1935 cover by R.G. Harris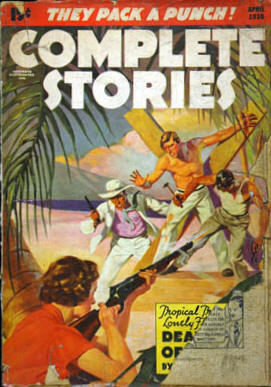 Cover for Complete Stories, April 1936 by R.G. Harris
His wife was the model who posed for the woman on the cover
If anyone knows where the third photo in the article was used for a cover or interior, leave a note in the comments and let us know.