I've encountered many poems in the western and general fiction pulps. This was the first one I've seen from the crime pulps. The author, C. Wiles Hallock, contributed more than 200 poems to the pulps, with 70 of them appearing in the detective magazines.
CRIME CONTAGION
By C. WILES HALLOCK
WELLINGTON WEATHERBY BENDEMEER BLAKE
Woke in the night all a-chill and a-shake,
Racked in the grip of a terrible ache
Throbbing from toe tips to head.
Dazed and perplexed by his desperate plight,
Groaning and groping, he switched on the light.
Pain, for the nonce, was forgotten in fright,
"Hands up! Don't speak!" some one said.
There crouched a woman, a mask on her face,
Pointing a gun with cool courage and grace.
Clearly, the girl had been prowling the place.
Strangely, she stared and drew near.
Came to the bedside, and touching his brow,
"Man, you ain't well!" she exploded. "Say, now,
Mister, you're burnin' with fever—and how!
Gee, it's a good thing I'm here!"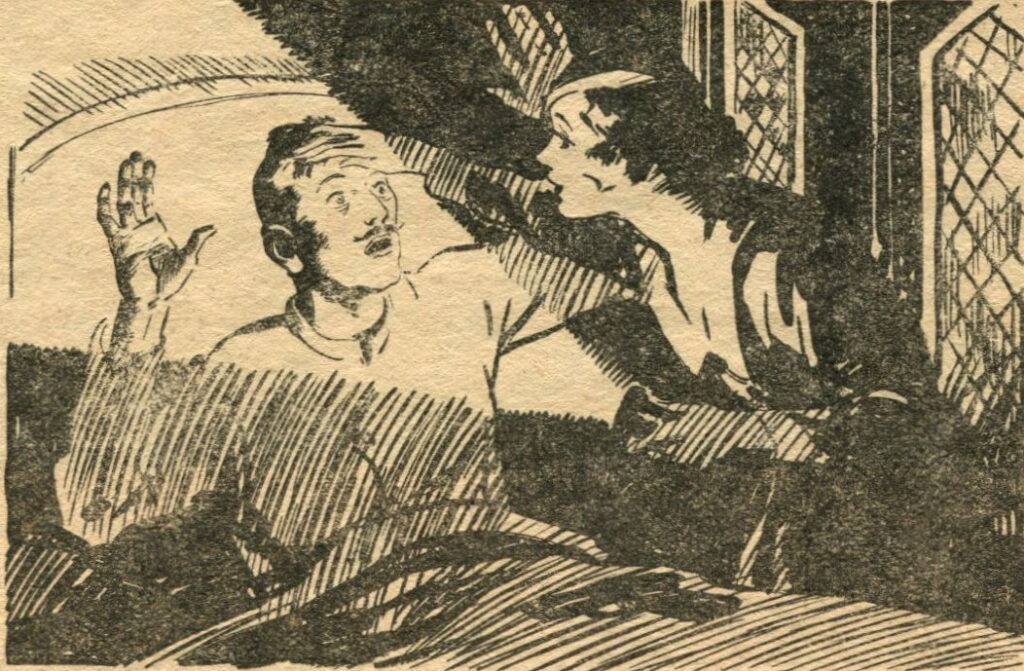 Wholly bewildered, too ill to upbraid,
Wellington Blake watched the gun moll dismayed,
While she concocted a hot lemonade.
"This here will make you feel swell!"
Softly, she urged, while he drank with a groan.
Then: "You're too sick to be left here alone,
You need a doc!" So she called one by phone.
"Well, I'll be fadin'. Farewell!"
Quickly, she caught up her rod and her flash;
Also Blake's bric-a-brac, jewels and cash;
Went to a window and lifted the sash,
Beat it and thought: "What a break!"
Seven days later, the same prowling frill
Prowled an apartment, went suddenly ill.
The cops took her down to the quarantine mill
With measles. She'd caught them from Blake!
First published in Detective Story Magazine, 31 October 1931
Leave a comment if you enjoyed it.