Everybody thinks they know what a western is. Frank Gruber, a long time pulp author with a flair for self-promotion, categorized the western into seven categories:
Union Pacific story. Entry of a railroad, a telegraph line, or some other type of modern technology into a western environment.
Ranch story. A ranch is under threat, from rustlers or neighboring landowners.
Empire story. A classic rags-to-riches plot of building up a ranch from scratch.
Revenge story
Cavalry and Indian story
Outlaw story. Focuses on one or more outlaw gangs.
Marshal story. Focuses on one or more lawmen.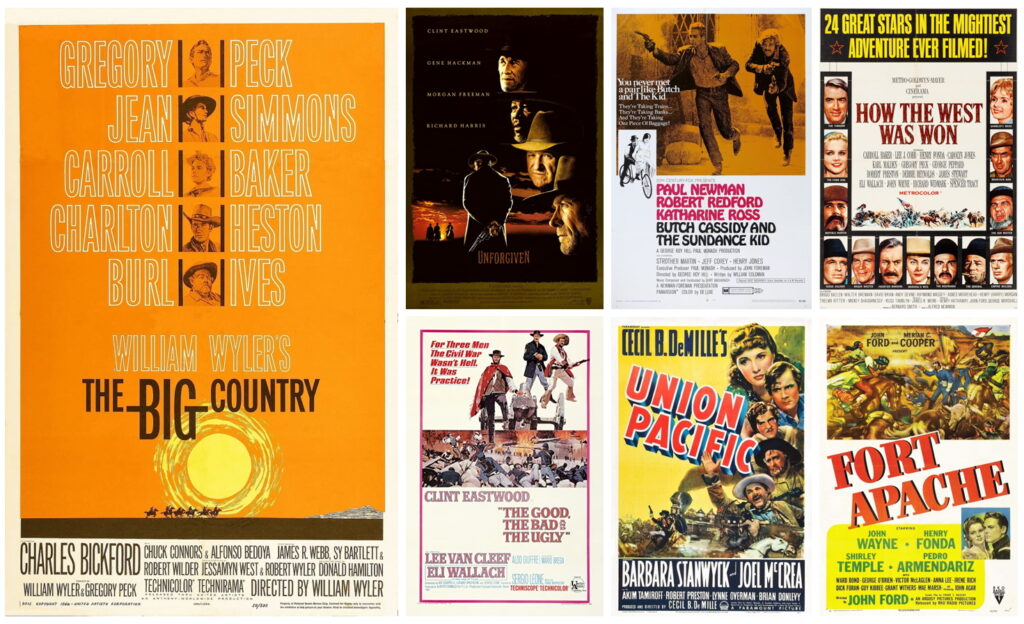 In my reading I've come across these plots frequently, but such categorization does disservice to writers who stayed away from these tropes. Like Roe Richmond. That may come as a surprise to those who've read Richmond's paperback fiction, especially the Lash Lashtrow series, a stereotypical Texas Ranger who cleans up crime. In standalone paperbacks and pulp stories, though, his talent for violent action and non-stereotypical plots shine through.
The Stories
The Gunhand's Turn (Famous Western, August 1953): Two gunslingers line up for a shootout that will decide whose boss will rule the range. Richmond slowly ratchets up the tension as we get a glimpse into one of the gunslingers, Alrick, who wants to settle down but finds troubled men seeking him out for his reputation. When the rival enters town and they encounter each other in the street, they find out that their bosses have set them up. They've outlived their utility and need to go. Do they? Hell no.
Golden Circle (Action-Packed Western, January 1955) chronicles the bloody history of a bag of gold dust as it passes from owner to owner.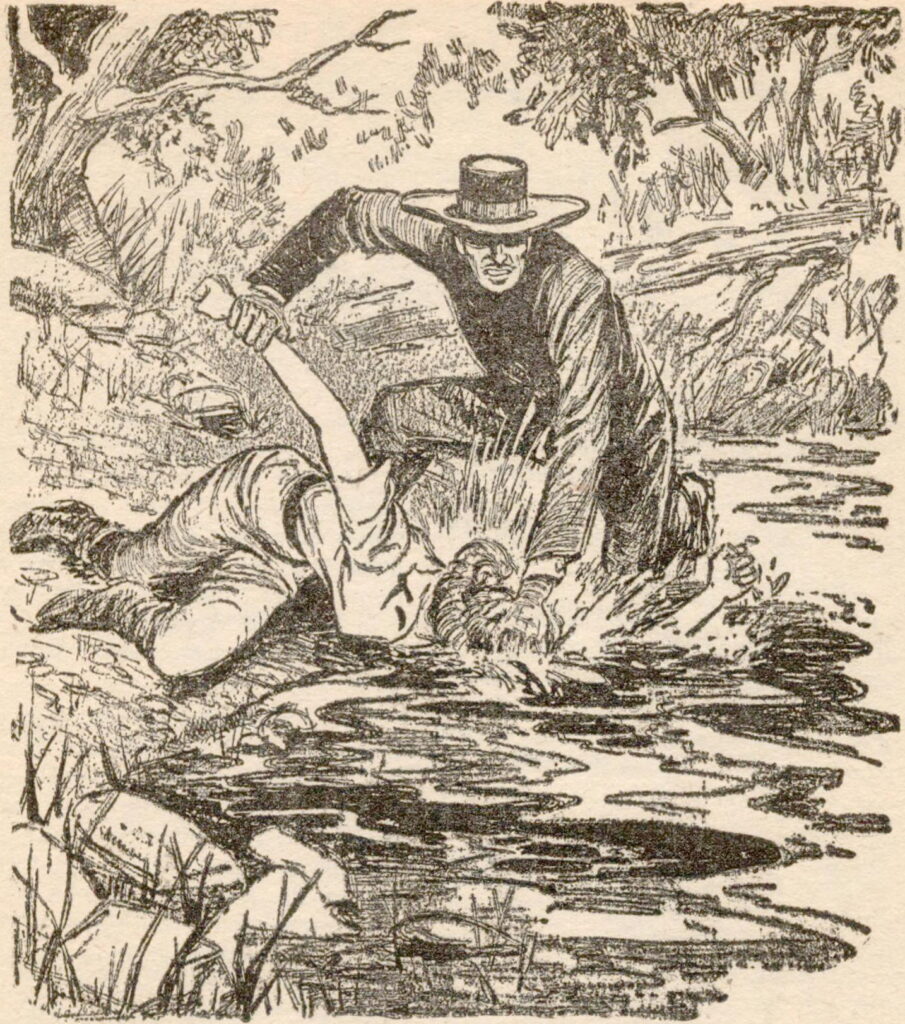 Even more interesting is Six Guns – Six Graves (Exciting Western, May 1953), which follows six outlaws as they try to establish a ranch with their loot. The isolation and harsh weather starts them rubbing each other the wrong way. The ending is hardly credible, but the plot and characters are believable for the most part.
Last of the Fighting Sugrues (Dime Western, June 1949). Three robbers come to a town planning to rob the bank. Then they find out that their enemies are planning the same thing. They lay in wait, ambush the enemies and save the bank. Two become lawmen, but will they go back to banditry when the reward money runs out?
Who was Roe Richmond?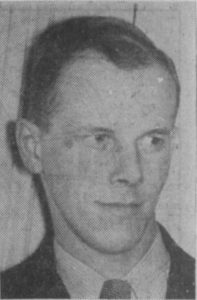 Born in Barton, Vermont on 19 Jan 1910, Roaldus Frederick Richmond was the son of Frederick E and Abby Weed Richmond. His father worked as a mechanic and seems to have lived in and around Vermont all his life. Roe, on the other hand, studied in Barton, then in Franklin Academy, New Hampshire and graduated in 1929. From school, he went to the University of Michigan where he studied journalism and English literature. Both at school and college, Roe was an athlete who represented his institution in track, baseball and basketball.
At college, his professors had encouraged him to write. After college, Roe lived an itinerant lifestyle as a semi-professional touring baseball and basketball player. He also spent some time working as a cowboy on a college fraternity brother's ranch in Wyoming. And wrote stories on the side. His first published story, Thanks for Nothing, was featured in The Best American Short Stories of the year, 1933. Perhaps on the strength of this, he got a job with the Vermont Writers Project in 1935 and helped put together the WPA Guide to Vermont.
In 1938, his son, Frederick (Fritz) was born. Roe started writing stories for the sports pulps based on his experiences as a professional athlete and continued writing them for the next seven years almost exclusively. In the mid 1940s, he started writing westerns and by the 1950s, they formed most of his output. But his primary markets, the pulp magazines, were dying.
He switched to book-length fiction. Conestoga Cowboy (1949) was his first book, published by Phoenix Press and later republished by Lion Books under the title The Utah Kid. Roe quickly turned out five books in the next three years (Mojave Guns,  Maverick Heritage, Riders of Red Butte and Death Rides the Dondrino among them) with a variety of publishers but mass market success eluded him. Still, he was recognized enough to be a founding member of the Western Writers of America in 1953. By the beginning of the 1960s, Roe stopped writing and was working with a typesetting firm in New Hampshire.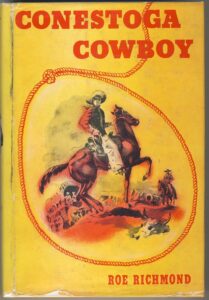 In 1972, he decided to try writing again and created the character of Lash Lashtrow, Texas Ranger who rides into trouble and cleans up the town every time.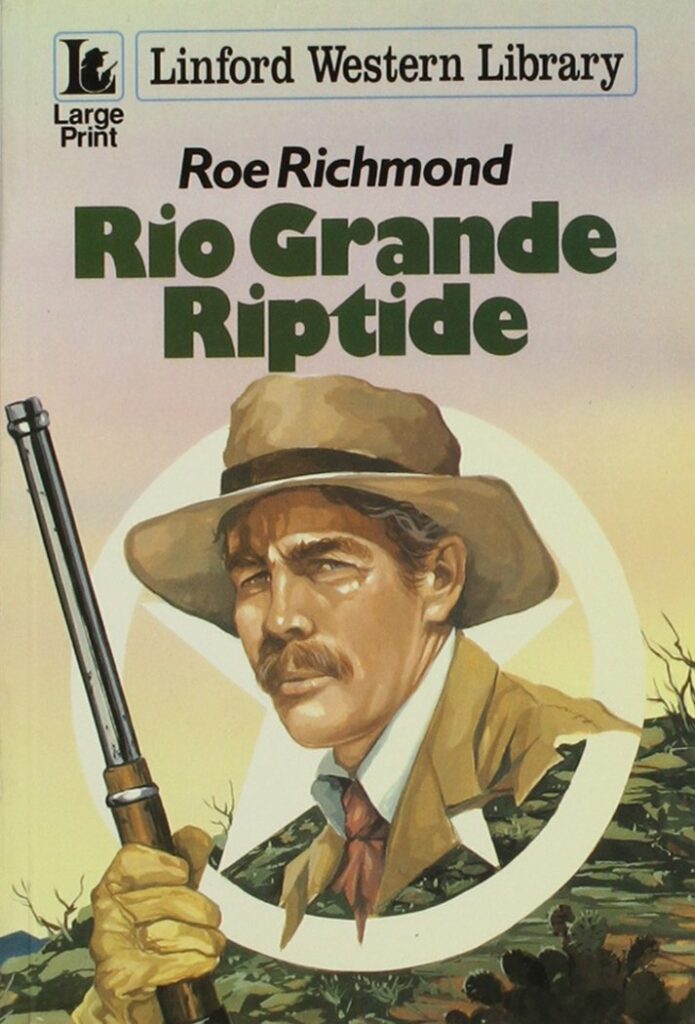 A few books followed and an editor at Tower Books tried to build up his brand without success before Roe's death in 1986. I hope you'll try a few stories of his.